Oddělení jazykových studií nabízí kurzy českého jazyka.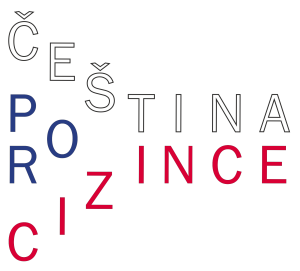 Výuka češtiny 4 – 5 vyučovacích hodin 5x týdně (pondělí – pátek).

Délka kurzu:
1 semestr (leden – červenec)
2 semestry (září – červenec)

Kurz je ukončen certifikovanou zkouškou.
Komunikativním jazykem je čeština nebo angličtina.
Studenti potřebují základní vstupní znalost angličtiny (minimálně na úrovni A1) a znalost latinské abecedy. V ročním kurzu se znalost češtiny nevyžaduje, v kurzu na jeden semestr je nutná znalost češtiny na úrovni A1.

Czech for Non-Slavic people

Czech Technical University (CTU), The Masaryk Institute of Advanced Studies (MIAS), Language Department JASPEX offers a one year or a one semester course of Czech which provides a focused intensive study from A0 Level to B2 Level of the
Common European Framework for all languages. It is open to everyone wanting to communicate in Czech and planning to study at Czech universities. 
The Czech course is complemented with an English course, which facilitates communication not only in the beginning of the studies, but also later as English is often a compulsory subject at Czech universities. At the higher level, the Czech course
enables students to get an insight into cultural differences, which might cause misunderstandings which could cause and thus have a negative effect on the overall impression of spoken and written communication.

The Czech course focuses on:

1. the most frequent language situations connected to everyday life in the Czech Republic
2. preparation for the entrance exams to Czech universities
3. a certified final exam
4. possibility of a certified exam at A1 – C1 Level 

After finishing the Czech course successfully, the students get a Certificate with the course description and evaluation of the exam. 

Prerequisite for the Czech course: Latin alphabet

Graduate's Profile

The graduate should be able to use the acquired knowledge and skills in everyday situations (in shops, restaurants, banks, hotels, college dorms), while dealing with authorities (contact, opening hours, information), in their studies (university study rules, entrance exams, school subjects). The course focuses on: 
1. Vocabulary and phrases adequate to the particular level of CEF for languages, active and passive usage of Czech with regard to general study requirements.
2. Use of grammar rules in context with regard to university entrance exam requirements. 
3. Consolidation of language knowledge and skills, practical situational dialogues and writing, common mistake correction.

Written feedback from the graduates:

"The course was well organized and useful. I have learned a lot. The lecturers are very professional and kind. I really recommend it." 
"I was never bored, I'd like to thank Jaspex and their teachers – they know how to teach well!"
"I can now understand almost everything people tell me, I am so glad. I will miss you."
"The course was better than my individual lessons. I had a clear goal and I also enjoyed having discussions in groups and working on projects."

Admission Requirements

Prerequisite conditions for admission:
– One year course: knowledge of Latin alphabet and basic knowledge of English at A1 Level.
– One semester course: knowledge of Latin alphabet and basic knowledge of English at A1 Level, knowledge of Czech at A1 Level.
– Submitting of enrolment form
– Payment of course fee 

The course is open for the minimum of 12 enrolled students. Maximum 17 students per group.

Location

The course takes place at The Masaryk Institute of Advanced Studies in Prague 6 Dejvice. The entrace to the building is from the street Kolejní 26367/2a
How to get there:
– 5 minute walk from Metro A Dejvická, toward
direction to the airport, Evropská Street.- 1 stop from Dejvická to Thákurova stop by tram. 

Sample study stopics:

A2 Level:

– in a restaurant

– shopping

– at the post office; dealing with authorities

– situational dialogues

– homes and houses

B1 Level:
– work, free time
– everyday problems
– health and illnesses
– travelling, public transport

B2 Level:
– CV, Cover letter
– Czech Republic, a town/a city I have visited
– finding information
– intercultural differences
– my goals

Rozsah: 2x 90 minut / týden (celkem 56 hodin / semestr)
Od září 2016
Kontakt
Bc.
Jitka Čápová
jaspex

224 355 018