CTU Dormitory
The university accommodation is inexpensive and conveniently located. Rooms are usually shared by two or more students. Rooms are equipped with a bed, table, chair, wardrobe, shoe cabinet, table light. Bathrooms are mostly shared by two or three rooms. Dormitories have unlimited high-speed internet access (approx. 800 CZK / semester). See the CTU dormitories price list. 
Czech Technical University has several dormitories located in different parts of Prague. The nearest dormitory to MIAS is Masarykova Dormitory.
If you want to stay in the CTU dormitories please look at the websites of Service Facilities Administration where you will find all necessary and updated information about accommodation, application process and deadlines.
You can also contact the Accommodation Department at ubytovani@cvut.cz.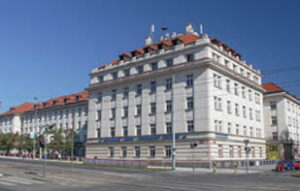 Campus VŠEM
https://en.vsem.cz/campus-vsem.html
https://www.bydlenivsem.cz/
Accommodation outside the dormitories
In case the capacity of the dormitories is fully occupied or if you prefer the accommodation in private flat these links might help you to find an apartment in Prague or in near cities.
Rooms5
StudentHouseBotic in Prague
Flatio
Hotel Kladno
The Fizz