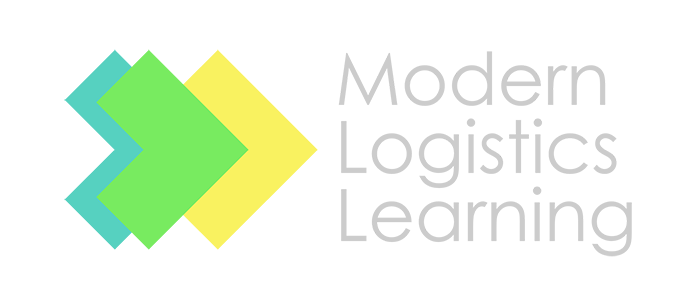 ­

MLL – Modern logistics learning:
Certified module on master study level 

Project n° 2017-1-PL01-KA203-038698


The project will develop an innovative and certified educational module in logistics and supply chain management, including a set of complete didactic materials based on contemporary teaching methods that are necessary to fulfil this curriculum. The educational module will be defined as a group of 6 courses with 30 ECTS credits in total.

Core Management Skills
Business Principles
Supply Chain and Logistics Design
Supply Chain and Logistics Planning
Supply Chain and Logistics Execution (Transportation + Warehousing)
Supply Chain and Logistics Execution (Sourcing + Customer Service)

Objectives:

To certify the educational module in logistics with the level 6 (European Senior Logistician) standards as defined by the European Logistics Association (http://www.elalog.eu/concept-ela-certification).
To develop didactic materials accordingly, in the form of
e-books;
blended learning study resources;
managerial simulation game.
To Increase the number of certified logisticians in participating countries.

The open-source module can then be used by any European university and will become a standard for teaching certified logistics within graduate curricula.

The CTU MIAS School of Business will make the module one of the concentrations on offer in its programme Innovation Project Management.

The first Kickoff Meeting (16-17 November 2017) was held in Poznan by Poznan School of Logistics – Project Coordinator.
http://www.wsl.com.pl/english

Photos:

All project partners attended the venue:
SVEUCILISTE JOSIPA JURJA STROSSMAYERA U OSIJEKU EKONOMSKI FAKULTET U OSIJEKU (EFOS)
http://www.efos.unios.hr/

OBUDAI EGYETEM (OU)
https://www.uni-obuda.hu/

UNIVERZA V MARIBORU (UM)
https://www.um.si/Strani/default.aspx

CESKE VYSOKE UCENI TECHNICKE V PRAZE (CVUT)
https://www.muvs.cvut.cz/en/

6/2018

The second project meeting took place in Prague with the Czech Technical University as a host organization. From May 28

th

till May 29

th

all partners discussed the project outcomes – intellectual outputs, project management, dissemination and other issues related to the Modern logistics learning project. The partners also agreed on the date of next meeting at the partner organization Faculty of Economics in Osijek in October 2018.

6/2018

MIAS School of Business organized the third year of the Albín Bráf Conference on 30

th

May 2018, this time in an international format. The students had an opportunity to present the results of their work and to publish them in the reviewed paper.

The conference panels were devoted to logistics and supply chain management and education internationalization. Business professionals and academics also took part in the panel discussion and contributed as keynote speakers.

Money Prizes for the best contributions were won by Henrik Wagner of TU Braunschweig, Alice Blažková from MIAS, Tomáš Havel from Faculty of Transportation Sciences CTU and Erik Poláček from Silesian University.

Two international projects were also presented at the conference. Both with an impact on the newly accredited bachelor and master study programs at MIAS. Current Issues in Business from V4 Perspective is supported by the International Visegrad Fund and one of its outputs is a series of lectures taught under the same name by foreign lecturers. More than fifty CTU students attended the lectures in the winter semester 2018.

Modern Logistics Learning project was also presented at the conference.
Under the Erasmus + Strategic Partnerships, five European Schools are preparing a block of certified modules to teach logistics and supply chain management.
The modules will be included in the group of compulsory elective courses in English from 2019-20. The graduates will become candidates for the prestigious professional certificate of the European Logistics Association.